Isabel Pallares | Judge Denver County Courtroom 3E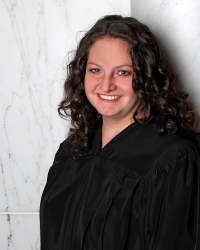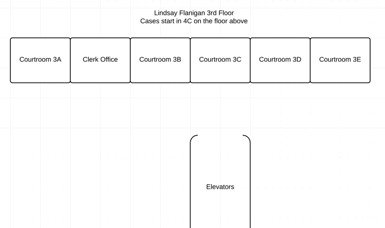 After meeting with Judge Pallarés, reviewing her work, and assessing feedback from attorneys and non-attorneys, the Commission unanimously voted that she meets judicial performance standards. The Commission had previously notified Judge Pallarés about concerns regarding demeanor. The Commission was impressed with her prompt, proactive efforts to address those concerns.
The Commission conducted a personal interview with Judge Pallarés, reviewed orders she authored, reviewed survey responses from attorneys and non-attorneys who had experience with Judge Pallarés, and select members of the Commission observed Judge Pallarés in court, either live or via recordings. Those surveyed were asked, "based on your responses to the previous questions related to the performance evaluation criteria, do you think Judge Pallarés meets judicial performance standards?" Of the 12 attorneys responding to the surveys, 30% believe that Judge Pallarés meets performance standards, 50% believe she does not meet performance standards, and 20% had no opinion. Judge Pallarés received ratings below the statewide average among all County Court judges standing for retention with regard to the areas surveyed: (1) case management, (2) application and knowledge of law, (3) communications, (4) diligence, and (5) demeanor. Of the 11 non-attorneys responding to the survey, 100% believe Judge Pallarés meets performance standards.
Mayor Hancock appointed Judge Isabel Pallarés to the Denver County Court bench in 2017. She earned an undergraduate degree from Boston University, where she graduated magna cum laude, and she earned her Juris Doctor from the University of Colorado School of Law. After law school, Judge Pallarés interned at the United Nations Office of the High Commissioner for Human Rights, served as a judicial intern for a federal judge, and as a served as a law clerk for Chief Judge Michael A. Martinez of the Denver District Court. Before taking the bench, Judge Pallarés served the citizens of Denver as the Chief Deputy District Attorney for the office's Sexual Assault Unit. She volunteers as a member of Our Courts which is a joint activity of citizens, lawyers, and judges to provide nonpartisan information to the public about our state and federal courts. Judge Pallarés has demonstrated a commitment to community service and is active in the Asian Pacific American Bar Association of Colorado, the Colorado Hispanic Bar Association, the Colorado Lesbian Gay Bisexual Transgender Bar Association, the Colorado Women's Bar Association, the Sam Cary Bar Association and the South Asian Bar Association of Colorado. She currently serves as an At-Large Director for the Colorado Hispanic Bar Association.
She has wanted to become a judge since before even entering law school at DU, and to have this amazing judicial position now is a dream come true. Fay believes her professional background helped her develop the skills necessary to serve as a Denver County Court judge. She practiced as a civil litigator at two of Colorado's largest firms—Holme Roberts & Owen LLP (now Bryan Cave LLP) and Davis, Graham & Stubbs LLP. Fay's passion for public service and the courtroom led her to accept positions as a Deputy District Attorney for the 20th Judicial District and a Denver Assistant City Attorney. She believes this diverse legal background has provided her with experiences in areas of law that Denver County Court judges routinely encounter.

Back to Denver County DUI Courts.


Why You Need Our DUI Professionals to Represent You In This Court
Every judge who presides over DUI cases in this county conducts their courtroom differently from any other judge. Every one has slightly different procedures, habits and tendencies in the way they interact with the District Attorneys, defendants and attorneys.
So it's critical to the successful defense of your case to hire a DUI expert who not only specializes in DUI defense, but who has extensive experience with the people in the particular courtroom where your case will be held to help you navigate though the system.


Jim Forslund and Gary Pareja have been representing clients in this courtroom 3E, Denver County Court for years. They have that unique advantage you are looking for to obtain the best possible outcome for your unique set of circumstances in courtroom 3E if this is where your case is assigned and will be heard.