The Colorado State Patrol says a woman killed in a single-vehicle rollover on Interstate 70 is suspected of being under the influence of marijuana at the time.
KMGH-TV reported that the crash occurred Monday afternoon near Genesee, west of Denver, and closed the eastbound lanes and one lane of the westbound lanes of the highway for several hours.
The patrol says the crash happened when the 21-year-old woman driving the car failed to negotiate a right curve, causing the vehicle to go off the left side of the roadway. The driver then over-corrected and the vehicle rolled.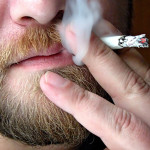 Troopers say the victim was ejected from the vehicle and pronounced dead at the scene. A second person in the car was transported to the hospital with minor injuries.
https://www.insurancejournal.com/news/west/2018/09/13/501052.htm
(Visited 21 times, 1 visits today)