Husband charged with OWI after incident in flea market parking lot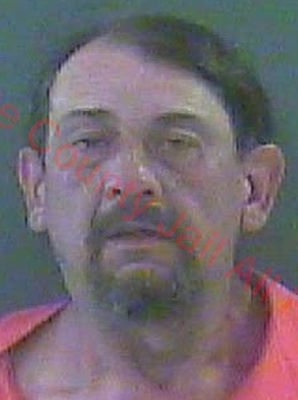 La PORTE – A Michigan man is facing multiple drunken driving charges after his wife, a Michigan City resident, was injured while jumping from a moving vehicle outside a flea market north of La Porte, according to county police.
Joseph Sobieski, 53, of Galien, Michigan, pleaded not guilty at an initial hearing Monday after being charged with misdemeanor counts of operating while intoxicated with a blood alcohol concentration of .15 percent or more; OWI endangering a person; OWI with BAC of at least .08 percent; and OWI, according to court records.
According to a La Porte County Sheriff's Department report, deputies were dispatched about 12:15 a.m. Sunday to the parking lot of the Wildwood Flea Market at 4938 W. U.S. 20 in La Porte, where a woman had jumped out of a moving vehicle and suffered a head injury.
The first deputy to arrive found the woman, a 42-year-old Michigan City resident, "lying on the ground with several subjects tending to her," the report said.
She told police she had jumped out of the passenger seat of her black 2001 Dodge Ram, which was being driven by her husband, but did not say why, the report said. It also noted that there was an odor of alcoholic beverages on her breath.
The driver, identified as Sobieski, said he was driving the pickup in the parking lot of the flea market at about 2 mph when the woman "suddenly jumped out of the passenger seat and fell onto the asphalt, striking her head," the report said.
He told police he did not know why she jumped out, but said "she has a drinking problem and does this kind of thing a lot," according to the report.
A deputy also noticed an odor of alcoholic beverage on Sobieski's breath, and noted that he was "extremely unsteady and was swaying back and forth and side to side" as they spoke. His "eyes were red and glassy and his speech was severely slurred," the deputy said in the report.
Asked if he'd been drinking, Sobieski answered, "Yeah, we have been partying all day," the report said.
Sobieski said he could not take all of the field sobriety tests because of an injury, but he failed the test he did take, according to the report. He also refused to submit to a portable breath test.
He was arrested, and a search of the truck turned up an empty beer can in the center console cupholder, the report said. Police also found a small amount of a green leafy substance in one of his pockets.
After a warrant was obtained, Sobieski was taken to La Porte Hospital for a blood draw, the report said. It showed a BAC of .188 percent.
He was then taken to the La Porte County Jail and charged. His next court hearing is scheduled for July 26 in La Porte Superior Court 4. https://www.thenewsdispatch.com/news/article_187f20c8-a4d3-56ab-b526-5d760e2b06b4.html
(Visited 29 times, 1 visits today)