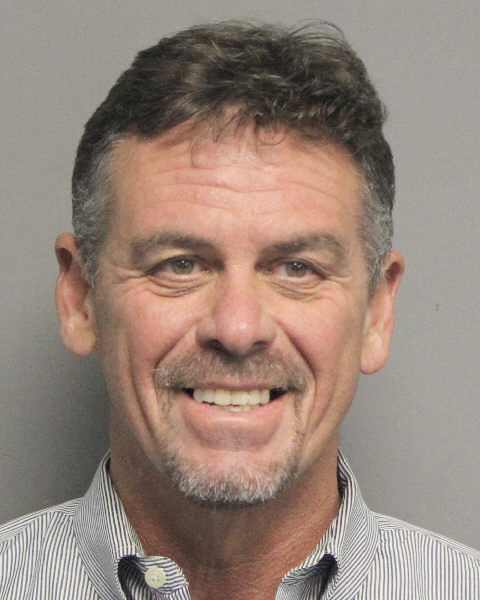 St. Charles Parish President Larry Cochran on Thursday began participating in a substance-abuse treatment program in an effort to avoid prosecution on a charge of driving while intoxicated last year, Jefferson Parish District Attorney Paul Connick's office said.
Office spokesman Paul Purpura said Cochran enrolled in a six-month "diversion" program.
Cochran was eligible for the program, which he must complete to avoid facing trial, because it was the first time he was cited for DWI when police pulled him over in the early morning hours of Sept. 2.
Enrolling in the diversion program requires participants to accept responsibility for the offenses they are accused of, though it does not constitute a guilty plea.
Cochran's attorney, Wiley Beevers, maintains his client was not impaired on the night he was pulled over. But the law prohibits drivers from having any trace of a controlled dangerous substance — such as a painkiller — in their system, Beevers said.
Cochran, 55, tested positive for a combination of prescription painkillers but had no detectable alcohol in his system after he was pulled over.
"We were very happy the district attorney afforded us this opportunity," Beevers said about the diversion program. "And we are availing ourselves of it."
Cochran was pulled over after police received a call about his Chevy Tahoe weaving over the roadway and even going onto the neutral ground on Joe Yenni Boulevard in north Kenner.
An officer pulled the car over, and Cochran performed poorly on a field sobriety test while displaying bloodshot eyes and slow speech, police said.
Police said Cochran made unusual remarks to officers, telling them, "I guess this means I should fill out my resignation papers," and also bit off the mouthpiece of an alcohol testing device.
They suspected he was impaired by drugs and jailed him on counts of driving under the influence as well as reckless driving. A blood test showed the presence of oxycodone, hydrocodone and oxymorphone.
Beevers said Cochran had been prescribed the first two drugs, commonly sold as Oxycontin and Vicodin, because of surgeries. Oxymorphone is a byproduct of oxycodone and not a separate drug, he said.
Beevers said his client had not taken the medications for several days before he was pulled over and denied he was driving recklessly. "He was not impaired," he said.
Participants in the Jefferson diversion program are required to blow into a device preventing anyone intoxicated from starting a car. They also must undergo counseling, take drug and alcohol tests, and meet with a Mothers Against Drunk Driving panel.
(Visited 34 times, 1 visits today)