Police: Woman found asleep in car later stopped for drunk driving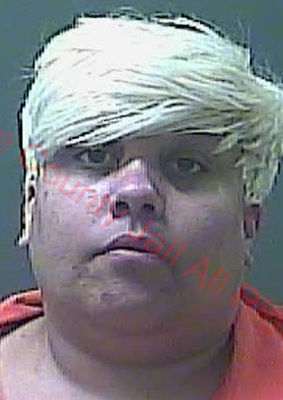 ROLLING PRAIRIE – A deputy allowed a Gary woman to wait for a ride after finding her asleep and intoxicated in her car at a gas station, but she didn't take advantage and was arrested for operating a vehicle while intoxicated a short time later, according to police.
Maria Henderson, 37, now faces a felony charge of OWI with a previous conviction; misdemeanor counts of OWI over .15 BAC, and resisting law enforcement; and several citations, according to the La Porte County Sheriff's Department and court records.
About 4:30 p.m. Saturday, a deputy was called to the Family Express at 4093 E. U.S. 20 near Rolling Prairie to check on a vehicle parked in front for about an hour with a person sleeping inside, a report from the sheriff's department said.
The vehicle was not running and Henderson was behind the wheel, the report said. The deputy saw what appeared to be beer bottles on the floorboard, the report said, and the woman "appeared to be waking up" and was "obviously confused and slow to become oriented." She had a strong smell of an alcoholic beverage about her, but said she had been drinking the previous night, police said.
Asked if she could call for a ride, she said she'd call her employer, Walmart in South Bend, but had lost her cell phone, the report said. The officer offered his phone and the woman called a number and started talking, but the officer noted "she was not actually speaking to anyone" and when he tried the number, found she had not called, but a co-worker could pick her up in a few hours.
A check showed her license suspended, and the officer told her he was afraid she'd try to drive home and cause an accident or get arrested, the report said. She then became argumentative, so the officer left, warning her not to drive.
However, believing she would, he remained in the area and soon saw the vehicle pull out of the station and head east on Michigan Street, going 56 mph in a 20 mph zone near Rolling Prairie Elementary School, the report said. She cut the sharp turn too close and ended up with half her car in the wrong lane, the report said.
After pulling the car over, a struggle ensued when the officer asked her to get out, but he eventually got her out, and her "demeanor went from crying, to begging for me to let her go, to abusive and calling me an 'a–hole' repeatedly," the officer wrote.
She was taken to La Porte Hospital for medical clearance, where an ER blood draw showed a blood alcohol content of .28 percent, and a followup draw showed a BAC of .258, the report said.
She was taken to the La Porte County Jail, where it was found she'd had an OWI conviction in September 2018 in Lake County, two previous OWI convictions, and a pending OWI case in Porter County.
She was scheduled to appear in Superior Court 4 on Monday, but court information was not immediately available. https://www.thenewsdispatch.com/news/article_a1a75e6f-dcbf-54f3-92d3-b74283facd54.html
(Visited 9 times, 1 visits today)