Bertram Police Chief James Wilson was charged with a DWI Thursday after he was indicted earlier this month in an incident regarding hay bales.
Wilson was booked and released on Thursday, according to online records.
The documents show DPS troopers were called to the 5000 block of RM 1431 on Wednesday for reports of a crashed vehicle in the ravine. At 8:34 p.m., troopers found a marked Bertram Police Department unit inside the tree line off the north edge of the roadway with noticeable damage. DPS said the vehicle was locked and abandoned, but the trooper could smell the odor of an alcoholic beverage at the scene.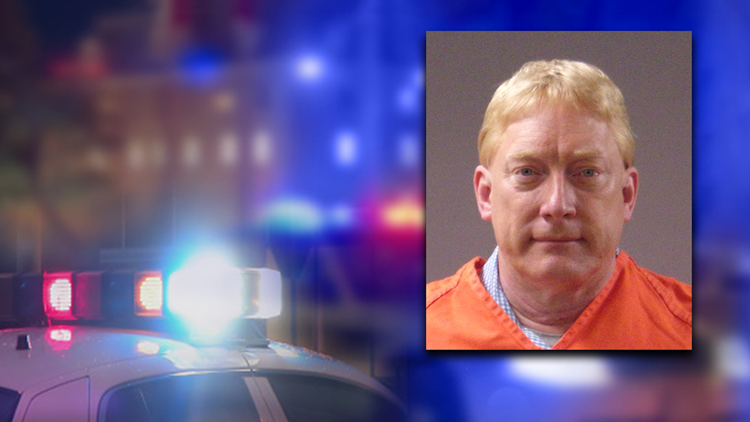 DPS confirmed Wilson was the driver of the vehicle by completing a driver's license check. Dispatchers advised the trooper that Wilson was going to the Scott & White hospital in Marble Falls.
DPS spoke with a witness on scene, who advised he saw Wilson walking out of the tree line toward the roadway. He reported that he asked Wilson if he was OK and if he needed to go the hospital, but Wilson told him he didn't. Instead, he requested a ride to Horseshoe Bay, so the witness took him and dropped him off at the Justice of the Peace Precinct #1 office.
Once making contact with Wilson at the hospital, DPS said they noticed he had bloodshot eyes, dry mouth and smelled of alcohol. Though he denied drinking alcohol and complying to a horizontal gaze nystagmus, he consented to a giving a blood sample.
He was arrested after leaving the hospital, troopers said. DPS believes the crash was caused due to Wilson traveling at an unsafe speed and wet road conditions.
This charge comes after Wilson was accused of official oppression, misuse of official information and aggravated perjury in an incident in which he allegedly deprived a man of his hay bales and threatened to tow his truck away if the man did not give them over to a woman in August 2017.
Wilson was indicted by a grand jury on these charges earlier this month. He turned himself into law enforcement on Oct. 3.
https://www.kvue.com/article/news/crime/bertram-police-chief-charged-with-dwi-after-allegedly-crashing-patrol-car/269-608176308
(Visited 44 times, 1 visits today)