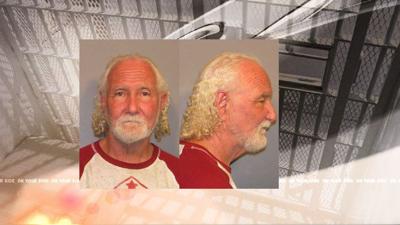 More troubles could be ahead for a mechanic who reportedly took a local district attorney's pool vehicle for a test drive while drinking.
State troopers arrested James Boyden Bass Jr., 65, of Greenwood Monday afternoon in Caddo Parish on charges of operating a vehicle while under the suspension and possession of alcoholic beverage in vehicle.
Bass had an open container of alcohol but the trooper determined Bass was not impaired so he was not charged with DWI, a state police spokesman said.
Bass, who has a prior DWI conviction, was driving a 2007 Toyota 4Runner registered to the DeSoto Parish District Attorney's Office. He also had a female passenger.
The SUV was left parked and locked at the site of the traffic stop, state police said.
DeSoto District Attorney Gary Evans confirmed to KTBS the SUV belongs to his office. He said it was taken on a trailer to Bass in Caddo Parish because it was inoperable.
Bass, whom Evans described as a "transmission man," was supposed to be repairing the SUV. Evans said Bass must have been test driving it after repairs even though he didn't have permission to do so.
"But he certainly should not have been drinking," Evans said.
The SUV was released by the state police to the garage where it was being worked on, Evans said.
He's still looking into what happened and will decide if he'll file a complaint against Bass for unauthorized use of a motor vehicle. https://www.ktbs.com/news/mechanic-arrested-for-open-container-violation-in-d-a-s/article_89ec7070-6873-11e9-b6e2-4353e961fc3c.html
(Visited 25 times, 1 visits today)