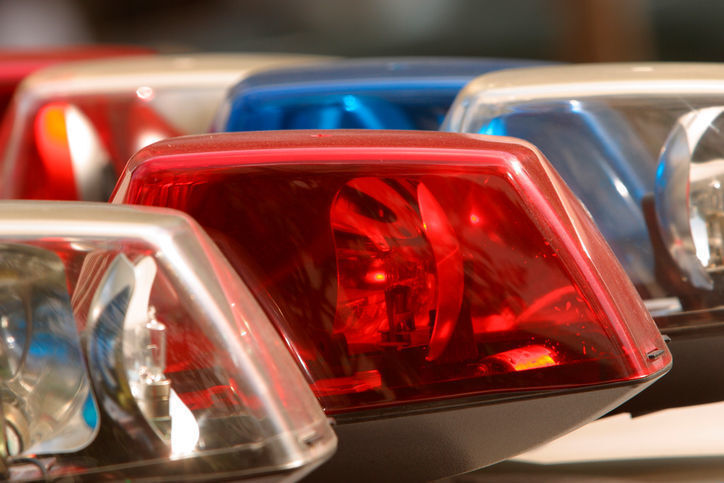 A Brodhead man was arrested for firing a gun while intoxicated on Tuesday, about 12 hours after being arrested for driving while intoxicated, police reported.
Brodhead dispatch received several 911 calls about 4:45 p.m. Tuesday reporting gunshots in the 1400 block of West 4th Avenue, Chief Chris Hughes said in a statement.Watch Now: What to do if your identity was stolenPlay Video
In an unfortunate event your identity was stolen, here are nine tips to help you recover your identity, according to the Department of Agriculture, Trade and Consumer Protection (DATCP).
Witnesses pointed police to a residence in the block and officers found automatic handguns and several bullet casings there, Hughes said.
Police arrested and jailed Brian Vaade, 37, on tentative charges of possessing a firearm while intoxicated and recklessly endangering safety, since there was a child in the residence at the time, Hughes said.
Hughes said the investigation is continuing due to concerns police have for the spouse and the child.
"We are not sure if this incident is related to the other shots fired call police responded on Monday night," Hughes said, adding that those calls came around 10:50 p.m. from a two-block radius around the 1400 block of West 4th Avenue.
Brodhead police ask anyone with information on either incident to call their non-emergency line at 608-897-2112.
Hughes said Vaade also was arrested about 10:45 a.m. Tuesday by the Green County Sheriff's Office for operating a motor vehicle while intoxicated in the town of Decatur.
The Sheriff's Office said its investigation determined that Vaade was traveling south on Race Road when he lost control due to pea gravel, exited the road and collided with a tree. Vaade and his passenger both reported being uninjured and wearing their seatbelts.
In addition to a first offense of OWI, Vaade also cited for operating without a valid license — second within three years. https://madison.com/wsj/news/local/crime-and-courts/brodhead-man-arrested-for-firing-gun-while-intoxicated-hours-after-owi-arrest-police-say/article_dc7c3335-c157-5127-b911-6830fff450fd.html
(Visited 1 times, 1 visits today)