A woman faces driving under the influence charges after a head-on crash Thursday involving an ambulance in Weymouth.
The crash happened at about 5:45 p.m. on Bridge Street. That ambulance was bound for another crash moments earlier, which prosecutors said the suspect was involved in prior to leaving the scene.
Two ambulance attendants and the driver of the car were taken to South Shore Hospital, Weymouth Deputy Fire Chief Richard Chase said.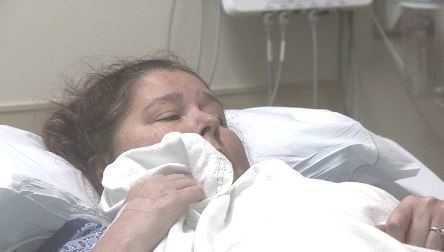 Carolyn Davis
Carolyn Davis, 41, of North Weymouth, faced several charges, including operating under the influence of alcohol, leaving the scene of a crash and negligent operation of a motor vehicle.
Prosecutors said Davis reported having drank five rum and cokes but had nothing to eat all day.
She was arraigned in her hospital bed Friday afternoon, and a judge set bail at $7,500.
The victim of the first crash was taken to the hospital for neck and back pain.

There were no patients in the ambulance, Chase said. https://www.wcvb.com/article/ambulance-car-collide-head-on-in-weymouth/29441253
(Visited 17 times, 1 visits today)