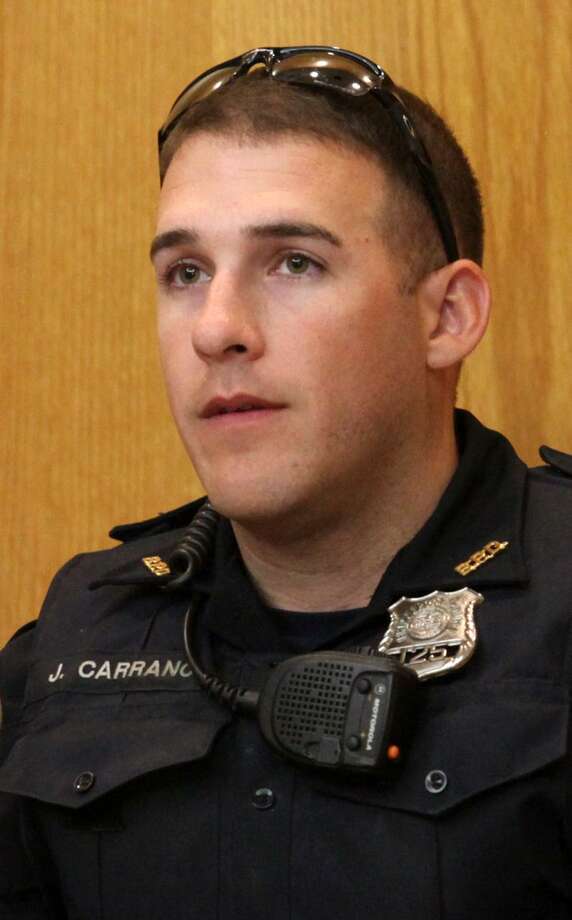 BRIDGEPORT – The court case of a veteran city police officer, charged with driving drunk and injuring a young Trumbull woman in a wrong-way crash, was continued Monday.
John Carrano, 33, a member of the Bridgeport police force for seven years, is charged with second-degree assault with a motor vehicle, operating under the influence, driving the wrong way and failure to drive right.
Carrano did not enter pleas in the case Monday and it was continued for two weeks.
Both Carrano and his lawyer, James Ruane, declined comment as they left the Golden Hill Street courthouse.
Police said Carrano had a blood/alcohol level of .25 – more than three times the legal limit – when he drove the wrong way on Broadbridge Avenue and ran head on into the 19-year-old woman who is the granddaughter of former Bridgeport mayor Thomas Bucci.
https://www.greenwichtime.com/local/article/Cop-s-DUI-case-continued-12839173.php
(Visited 69 times, 1 visits today)