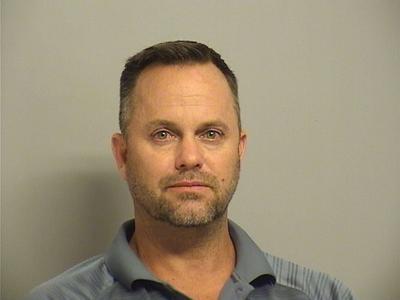 A state lawmaker from Broken Arrow was charged Tuesday in Tulsa County District Court with felony DUI — the culmination of a recent arrest and a prior misdemeanor conviction.
Rep. Dean Davis, R-Broken Arrow, posted $1,000 bail to be released from the Tulsa County jail about 10 days ago after being arrested on complaints of DUI-first offense, speeding 11-15 mph and obstructing or interfering with a police officer.
The Tulsa World reported in the days following that Davis had been arrested in 2010 on two of the same complaints, DUI-first offense and speeding 11-15 mph, but the case was partially sealed, hiding the resolution of the DUI complaint.
According to information filed Tuesday, Davis was convicted then of aggravated DUI, a misdemeanor.
Oklahoma law allows a subsequent DUI to be charged as a felony. TOP ARTICLES1/5READ MOREOSU GALLERY EXAMINES CONTROVERSY OF WHO DESIGNED TULSA'S BOSTON AVENUE CHURCH
Davis, 47, now faces charges of DUI-second offense, speeding in excess of the lawful maximum limit and obstructing an officer.
Prosecutors allege he refused an officer's commands to put his hands behind his back during his Aug. 2 arrest, according to the information sheet.
Davis issued a statement apologizing after his most recent arrest, saying that "I will ensure this does not happen again." He did not immediately respond to the Tulsa World's request for comment on his prior arrest.
If convicted, Davis will be required by Oklahoma law to immediately forfeit his position and salary. https://www.tulsaworld.com/news/local/crime-and-courts/broken-arrow-legislator-charged-with-felony-dui-in-culmination-of/article_37f4ad74-02b3-5d4a-ba98-e06b7702c9ea.html
(Visited 13 times, 1 visits today)