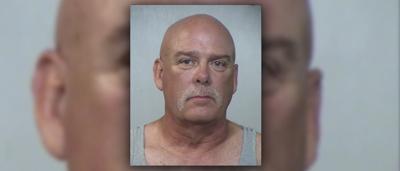 DALLAS, Texas — A 32-year veteran of the Dallas Police Department was arrested early Saturday morning, the Dallas Police Department confirmed.
Dallas Police Department Sergeant James Bristo, 57, was arrested by the Irving Police Department earlier today, August 1, 2020, and charged with driving while intoxicated and unlawful carrying of a weapon.
Bristo is being held at the Irving City Jail and is awaiting arraignment, therefore, bond information was not available at the time of press.
Bristo has been on the department since August 1988 and is currently assigned to the South Central Division.
"He is on administrative leave pending the outcome of an Internal Affairs administrative investigation," stated the Dallas Police Department. https://www.mytexasdaily.com/north-texas/32-year-dallas-police-department-veteran-arrested-for-dwi-unlawful-carrying-of-a-weapon/article_73e2e134-d419-11ea-840f-0315331561e7.html
(Visited 9 times, 1 visits today)