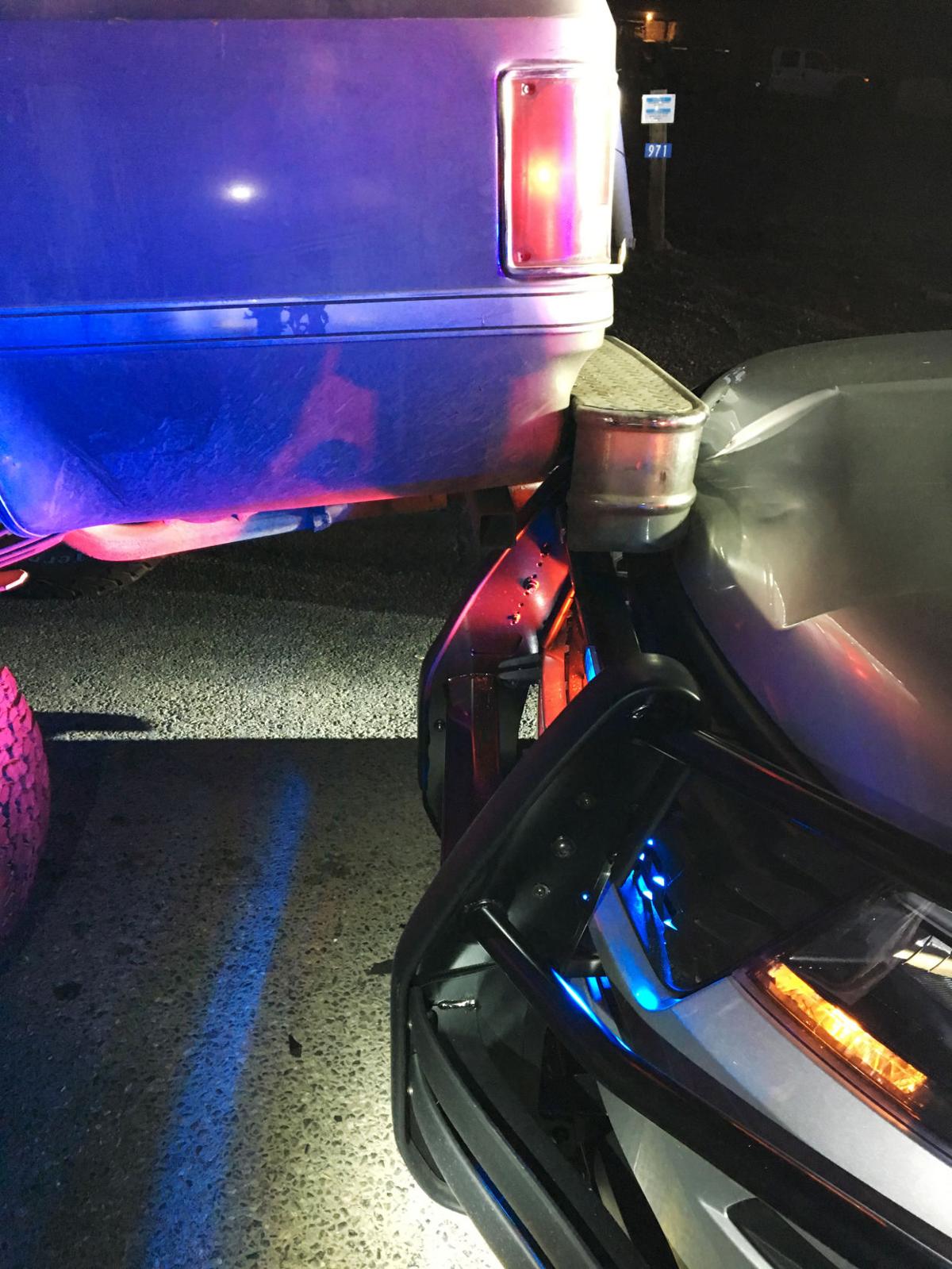 YAKIMA, Wash. — A 29-year-old Yakima man awaiting trial on possessing a stolen motor vehicle and domestic violence charges is accused of ramming a sheriff's deputy's patrol vehicle with a stolen pickup early Tuesday morning.
Bail was set Tuesday at $100,000 in Yakima County Superior Court for the suspect. At the time of his arrest, he had been released from jail as part of the court's pretrial release program, which required him to check in regularly with court staff.
In the latest incident, a deputy had stopped a Chevrolet pickup for a minor traffic violation near Branch and South Wapato roads about 12:10 a.m., according to court documents. When the deputy learned the truck had been reported stolen in Yakima, he tried to get the driver to step out of the vehicle, but the suspect instead drove off, a probable-cause affidavit said.
Deputies and Washington State Patrol, Wapato and Yakama Nation Tribal police officers joined the pursuit, the affidavit said, with speeds reaching 70 mph. The truck stopped on Progressive Road, and the driver then rammed the back of the truck into a deputy's vehicle, court records said.
The truck became high-centered on the deputy's hood, as the suspect continued to gun the engine, the affidavit said.
Authorities said the suspect tried to bite deputies as they took him into custody. One of the deputies used a Taser stun gun twice to subdue the suspect, the affidavit said.
The deputy's vehicle was rendered inoperable, but no deputies had any injuries requiring medical care, according to the sheriff's office.