Fourth Amendment advocates win big in Lange v. California.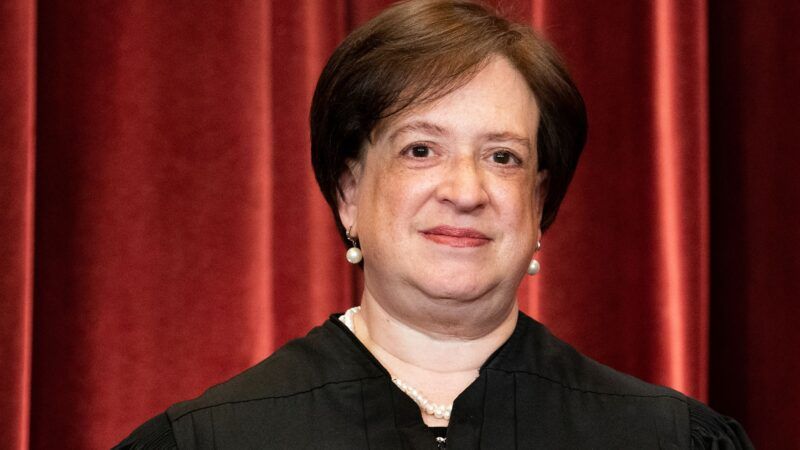 (CNP/AdMedia/SIPA/Newscom)
In California v. Lange (2019), the California Court of Appeal held that a police offer may always enter a suspect's home without a warrant if the officer is in "hot pursuit" of the suspect and has probable cause to believe that the suspect has committed a misdemeanor. Today, in an important win for Fourth Amendment advocates, the U.S. Supreme Court overturned that ruling. "We are not eager—more the reverse—to print a new permission slip for entering the home without a warrant," declared Justice Elena Kagan in Lange v. California.
The case originated when Arthur Gregory Lange drew the attention of a California highway patrol officer for honking his horn and playing his car stereo at a loud volume, both of which are traffic infractions at worst. The officer followed Lange's car and ultimately switched on his overhead lights just a few seconds before Lange pulled into his own driveway. Lange, who says he never saw the officer's lights in his rearview mirror, entered his driveway and pulled into his garage. The officer quickly parked, exited his vehicle, stuck his foot under the garage door to prevent it from closing, and performed a search without a warrant.https://6436cd78203ae71199d531d91565b73c.safeframe.googlesyndication.com/safeframe/1-0-38/html/container.html
The state of California has "argued that the pursuit of a suspected misdemeanant always qualifies as an exigent circumstance authorizing a warrantless home entry," Kagan observed in her majority opinion, which was joined in full by Justices Stephen Breyer, Sonia Sotomayor, Neil Gorsuch, Brett Kavanaugh, and Amy Coney Barrett. But that sweeping argument, Kagan declared, ran afoul of both SCOTUS precedent and the Fourth Amendment's common law roots.
"When the totality of circumstances shows an emergency—such as imminent harm to others," Kagan observed, "the police may act without waiting." But "when the nature of the crime, the nature of the flight, and surrounding facts present no such exigency," she held, "officers must respect the sanctity of the home—which means they must get a warrant."
The Fourth Amendment's common law origins point to the same result, Kagan continued. "'To enter a man's house' without a proper warrant, Lord Chief Justice Pratt proclaimed in 1763, is to attack 'the liberty of the subject' and 'destroy the liberty of the kingdom,'" she wrote, quoting from a venerable British common law judgment. "That was the idea behind the Fourth Amendment."
"On many occasions, the officer will have good reason to enter—to prevent imminent harms of violence, destruction of evidence, or escape from the home," Kagan concluded. "But when the officer has time to get a warrant, he must do so—even though the misdemeanant fled."
Writing in concurrence, Chief Justice John Roberts, joined by Justice Samuel Alito, offered a different take on the Fourth Amendment. In fact, Roberts' concurrence reads more like a dissent, as it denounces the majority's reasoning as "absurd and dangerous," "hopelessly indeterminate," and likely to impede necessary police work. According to Roberts, hot pursuit "is itself an exigent circumstance" that allows the police to bypass the Fourth Amendment's usual warrant requirement.
Fortunately for Fourth Amendment advocates, Roberts' narrow reading only managed to attract one other vote today. https://reason.com/2021/06/23/scotus-refuses-to-print-a-new-permission-slip-for-entering-the-home-without-a-warrant/
A St. Paul man accused of killing a woman in Minneapolis by driving into protesters while he was drunk will be examined to determine if he is competent for trialByThe Associated PressJune 17, 2021, 1:59 PM• 3 min read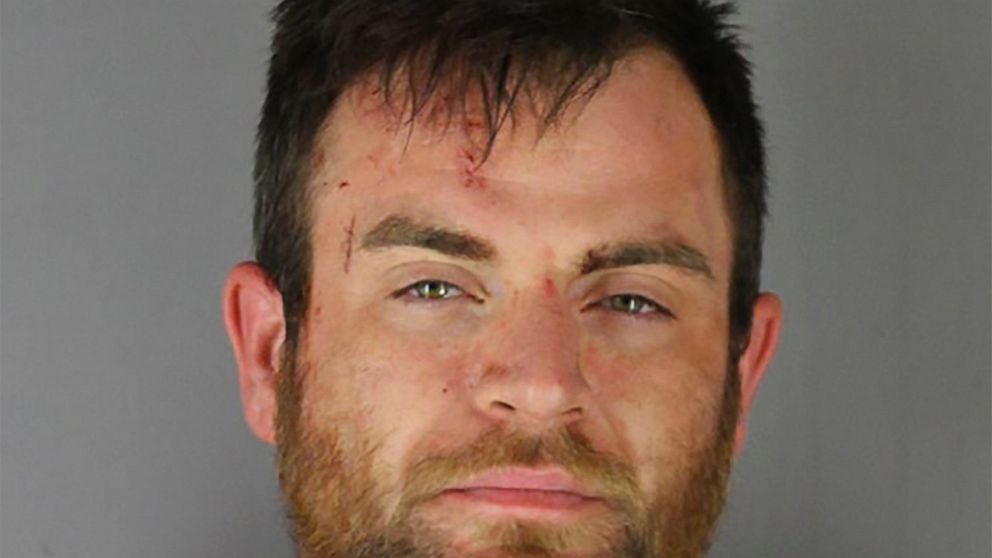 MINNEAPOLIS — A St. Paul man accused of killing a woman in Minneapolis by driving into protesters while he was drunk will be examined to determine if he is competent for trial.
Prosecutors say Kraus was visibly intoxicated Sunday night when he sped up and tried to "jump" a car that protesters were using as a barricade in the Uptown neighborhood. Thirty-one-year-old Deona Knajdek, also known as Deona Erickson, was killed.
Results from a blood test after the crash are pending.
There's nothing in the criminal complaint to suggest Kraus' actions were motivated by political views or anger at protesters. In addition to second-degree intentional murder, he's also charged with two counts of second-degree assault with a dangerous weapon, for injuring two other protesters.
Kraus has five convictions for driving while impaired dating back to 2007 and had no license at the time of the latest crash.
Hennepin County Judge Kerry Meyer said a doctor from the courts would talk to Kraus and if he is found competent, his next hearing will be in August.
According to the criminal complaint, Kraus told officers he believed he needed to jump over a car that protesters were using as a barricade, and though he saw people in the area, he accelerated and did not try to brake. It also says he admitted that he thought he might have hit someone.
Protests have been ongoing in Uptown since members of a U.S. Marshals Service task force fatally shot Winston Boogie Smith Jr., a 32-year-old Black father of three, on June 3. Authorities said they were trying to arrest Smith on a warrant for being a felon in possession of a firearm when he displayed a handgun from inside a parked SUV. Authorities also say evidence shows Smith fired his gun from inside the SUV, but a female passenger has said she never saw him with a gun.
Minneapolis has been on edge since the death of George Floyd, who died last year after an officer used his knee to pin Floyd's neck to the ground, and the fatal police shooting of another Black man, Daunte Wright, in a nearby suburb. https://abcnews.go.com/US/wireStory/man-charged-protester-death-examined-competency-78343257