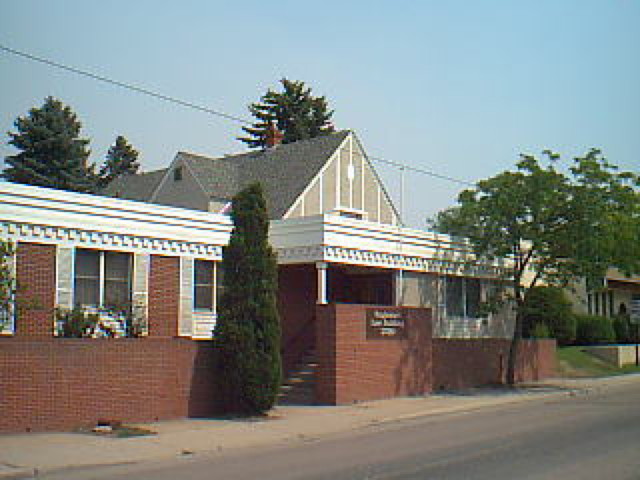 The firm was established in 1991 by Jim as a solo practitioner. In 2005 he was joined by Gary Pareja, a colleague he had worked with before at the Veteran's Administration. Over the years, they have successfully represented thousands of clients throughout Colorado. Over 4,000 of these have been DUI and DUI related matters. Jim and Gary have appeared in court in thousands of other cases in the other areas of law we have listed.
Meet the Team:
Jim grew up in Golden, Colorado and earned his B.A. degree with distinction in mathematics at the University of Colorado in 1969 as a member of the Phi Beta Kappa scholastic fraternity. In 1973 he received a Master of Divinity degree at the University of Denver Iliff School of Theology. In 1979 he graduated from the University of Denver Law School and was admitted to the Colorado Bar in that same year.
Member in good standing with the National College of DUI Defense from 1997-2006
Founding member of the DUI Defense Lawyer's Association.
Admitted to practice before both Colorado and the Federal Courts and is a member of the Colorado Criminal Defense Bar.
U.S. Army Veteran - Security Agency 177th ASA Company in Korea
Gary grew up in Denver and graduated from Metropolitan State University, having been recognized for superior grades. He graduated from Golden Gate Law School in 1980 and was admitted to the Colorado Bar in that same year.
Admitted to practice before both Colorado and the Federal Courts
Former Adams County Deputy District Attorney prosecuted hundreds of DUI cases* * U.S. Army Veteran - decorated for his service in Vietnam
Joined the Veterans Administration Debt Collection Program under Jim and helped collect over $2,000,000.00. Took over program after Jim went into private practice.
Managed and later owned Pages Auto Electric.
His passion is the piano. He has a large repertoire of jazz and rock tunes.
Bob is a Colorado native and attended the University of Denver, majoring in political science. During the '80s, he worked at several small and medium size metro area law firms as a legal administrator and paralegal. In the '90s he supervised staff at a Denver-based company producing transcripts for CNN, including the O.J. Simpson trial. He then co-founded a national company, which produced transcripts of corporate earnings results conference calls for the financial services sector. Since 2002, he has provided legal consulting services to several law firm clients. In 2015 he joined the Law Office of James Forslund as office manager and paralegal, where he assists Jim and Gary in delivering quality DUI defense legal representation to a diverse client base. Bob helps create a good balance to the office, being more personable than the lawyers who most of the time are focusing on defenses.
Our Philosophy:
We provide experienced and vigorous representation of a diverse client base in county and district courts throughout Colorado and at the Department of Motor Vehicles for a reasonable flat fee.
Forslunds In the Press:
Denver DUI Lawyer Helps Clients Obtain Colorado Driver's Licenses Despite Lengthy Revocations in Home States
Attorney James Forslund gives tips getting license revocations lifted and highlights a little-known Colorado DMV regulation that offers DUI offenders a fresh start
DENVER, COLORADO (PRWEB) MAY 11, 2016
The influx of new residents moving to Colorado in recent years has resulted in a quandary for those whose driving privileges have been revoked in their home states due to DUI convictions. Some people with lengthy revocations, or even lifetime bans, are faced with the daunting challenge of how they will be able to drive to work, get around town or explore the state's natural wonders.
Attorney James Forslund has helped hundreds of people faced with this dilemma obtain their Colorado driver's licenses since 1995. The process involves applying for a license and being turned down due to the hold or revocation. Once a denial is issued, he then accompanies clients to a DMV hearing and helps them navigate the appeal process. There are stringent document and timing requirements, as well as presentation of relevant evidence to ensure a successful outcome.
This month he assisted three deserving clients obtain their licenses. One man moved to Colorado to take a job, having been banned for life in 2011, his third offense resulting from driving under the influence of medication. Also he represented a client who had a 10-year revocation dating back to 2008, who started a business in Colorado. The third was facing his license being revoked until 2025, and his employer has operations in Colorado.
"I have represented hundreds of men and women who haven't been able to drive for many years due to past DUIs and other driving violations. These are generally people who have made bad choices in their past, but are now at a point in their lives where they are more mature, highly value the privilege of driving and thus are very unlikely to reoffend. It's a particularly gratifying part of my practice to help folks regain control of their lives again and get them back behind the wheel," said Forslund.
Forty-five states belong to the Driver License Compact, an organization that facilitates sharing of driving record violation records among its members. This information exchange gives state motor vehicle departments a means to screen driver's license applicants. In most cases, states honor each other's revocation actions and will deny issuing a license.
Colorado is also a member of the compact, however it has an administrative process that allows applicants to have a hearing and present their case. Hearing officers apply Colorado law to each individual set of circumstances and render a decision.
Says Forslund, "I have never had a qualified client who follows our process be denied a license in all my years of practice."
This information is provided for educational purposes only and does not constitute legal advice.