THE TRUTH ABOUT REVIEWS:
Skip Content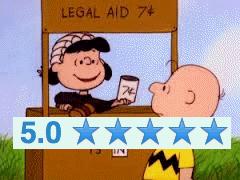 The following online reviews have come from several different sources, which do not maintain any standards for verifying the accuracy of the information provided, so many should be taken with a grain of salt.
Often a potential client will expect or demand a significant amount of our time above and beyond the initial free hour consultation that we offer. Unfortunately, we are not able to accommodate those folks because, as Abraham Lincoln used to say, "A lawyer's time and advice are his stock in trade."
We pride ourselves on the quality and thoroughness of our complementary initial consultations — which merit five-star reviews themselves!