Gary Jackson | Judge Denver County Courtroom 3F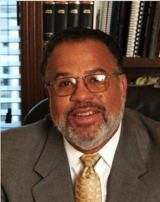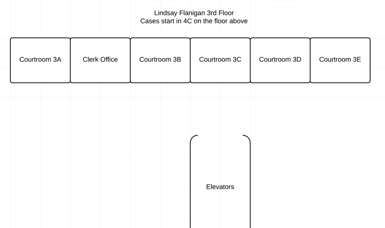 Gary Jackson is a judge on the Denver County Court in Colorado. He was appointed in January 2013 and will need to run for retention in 2016.


Education
Jackson received a bachelor's degree from the University of Colorado in 1967, and a J.D. from the University of Colorado School of Law in 1970.


During his third year at Colorado Law, Jackson interned in the appellate division of the Denver district attorney's office, and was hired full-time after he finished law school. During his first year with the district attorney's office, Jackson spent his time in the county court handling misdemeanors. He was appointed chief trial deputy over the juvenile court in his second year, and thereafter spent two years as the trial deputy in the felony division. Then in 1974, after four years with the district attorney's office, Jackson was hired by the U.S. attorney's office in Denver, where he went to work in the civil division. In this role, Jackson worked on a wide array of issues, including medical malpractice, land condemnation, personal injury, and civil rights cases.


Jackson left the U.S. attorney's office in 1976 to found the firm of DiManna, Eklund, Ciancio & Jackson, which became DiManna & Jackson in 1981. Jackson's specialization shifted several times over the course of his 37 years in private practice. After starting off doing mostly criminal defense work, he began to focus more on personal injury matters. Then, when the savings and loan banking crisis hit during the 1980's, Jackson's firm was one of a few small firms hired to do FDIC and RTC work for the government. This work kept Jackson busy for roughly six years, and eventually led to him being hired by the Denver Baseball District as the trial attorney for the acquisition of the land upon which Coors Field stands. In the few years immediately preceding his appointment to the bench on the Denver County Court, Jackson represented lawyers and judges who were facing charges of misconduct. Jackson became "Judge Jackson" in January of 2013, returning to public service and bringing his legal career full circle.


Career
2013-Present: Judge, Denver County Court, Colorado
1981-2013: Partner, DiManna & Jackson
1976-1981: Partner, DiManna, Eklund, Ciancio & Jackson
1974-1976: Assistant U.S. attorney
1970-1974: Deputy district attorney, Denver
Awards and associations
Awards
2011: Award of Merit, Colorado Bar Association
2010: Merle Knous Award, University of Colorado School of Law
2008: George Norlin Award, University of Colorado
2006: King Trimble Life Time Achievement Award, Sam Cary Bar Association
2003: Order of Coif, University of Colorado School of Law
2001: Wiley Branton Award, National Bar Association
Back to
Denver County DUI Courts
.
Why You Need Our DUI Professionals to Represent You In This Court
Every judge who presides over DUI cases in this county conducts their courtroom differently from any other judge. Every one has slightly different procedures, habits and tendencies in the way they interact with the District Attorneys, defendants and attorneys.
So it's critical to the successful defense of your case to hire a DUI expert who not only specializes in DUI defense, but who has extensive experience with the people in the particular courtroom where your case will be held to help you navigate though the system.


Jim Forslund and Gary Pareja have been representing clients in this courtroom for years. They have that unique advantage you are looking for to obtain the best possible outcome for your unique set of circumstances in courtroom 3B if this is where your case is assigned and will be heard.