Judge Brian N. Bowen, Adams County Court Division 2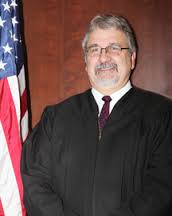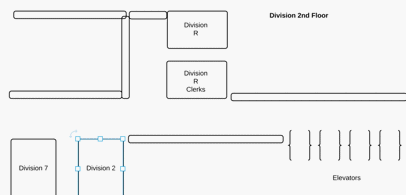 Brian N. Bowen is a judge on the Adams County Court in Colorado. He was appointed by Governor Bill Ritter to a term beginning January 1, 2011, and he was later retained by voters in 2014. His current four-year term expires on January 7, 2019. Bowen was retained to the Adams County Court, Colorado with 63.7 percent of the vote on November 4, 2014. He served as a Magistrate for the Seventeenth Judicial District since September 1, 2003 and was appointed to the County Bench on January 3, 2011.
Education
Bowen received his undergraduate Bachelor of Arts Degree in Psychology from the University of Northern Colorado in 1981, his J.D. from Southwestern University School of Law in 1986 and was licensed to practice in 1987.
Career
He was in private practice and was a Small Claims Court Magistrate in Adams and Weld Counties as well as a Municipal Court Judge in Brighton, Commerce City, Northglenn, Thornton and Westminster. Magistrate Bowen has served in leadership positions with the Colorado Magistrates Association, the Colorado and Adams County Bar Associations, A.C.C.E.S.S. Housing, Inc, Commerce City Housing --more-- Corporation, LINK Juvenile Assessment Center and the Adams County Youth Initiative. He serves as an educator with numerous programs including the Aims Community College Police Academy, Child Support Enforcement Conference, Association of Code Enforcement Office, and the Grandparent's Raising Grandchildren Program. Magistrate Bowen has organized benefit fundraisers, created a Relay-for-Life team, serves many leadership roles at his church, volunteers with the local food bank and serves on the Access to Justice Committee for Adams and Broomfield Counties.
Back to
Adams County DUI Courts
.
Why You Need Our DUI Professionals to Represent You In This Court
Every judge who presides over DUI cases in this county conducts their courtroom differently from any other judge. Every one has slightly different procedures, habits and tendencies in the way they interact with the District Attorneys, defendants and attorneys.
So it's critical to the successful defense of your case to hire a DUI expert who not only specializes in DUI defense, but who has extensive experience with the people in the particular courtroom where your case will be held to help you navigate though the system.


Jim Forslund and Gary Pareja have been representing clients in this courtroom for years. They have that unique advantage you are looking for to obtain the best possible outcome for your unique set of circumstances in the specific judicial venue your case will be heard.