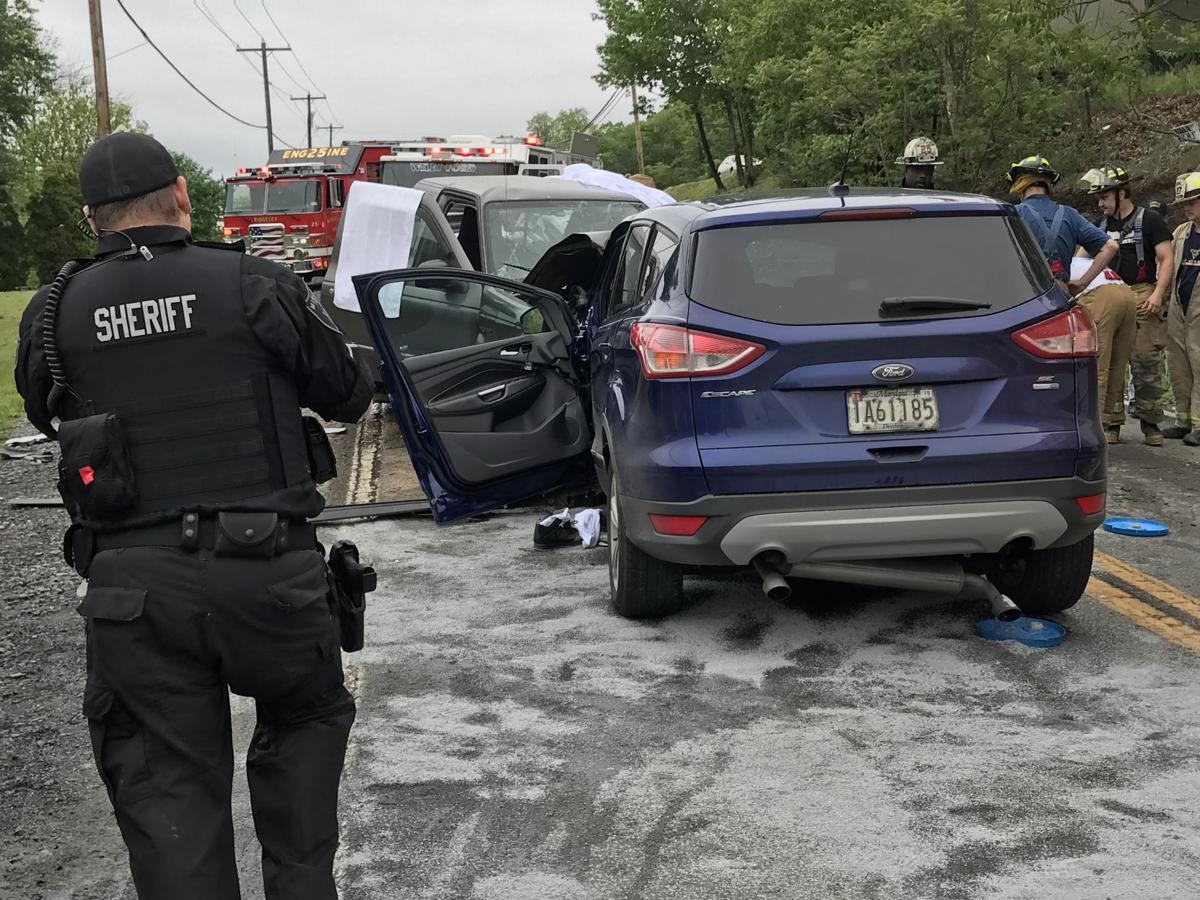 WILEY FORD, W.Va. — An Oakland man was charged with driving under the influence following a Friday head-on crash on state Route 28 that claimed the life of a Hampshire County, West Virginia, man, authorities said.
The Mineral County Sheriff's Office reported 58-year-old Troya Smith of Shanks was pronounced dead at the scene of the accident that occurred just before noon.
A warrant was signed Tuesday morning by Mineral County Magistrate Patrick A. Amoroso charging Tyler A. Sweitzer, 24, of Oakland with driving under the influence causing death. Sweitzer was listed in good condition Tuesday at Ruby Memorial Hospital in Morgantown, a hospital spokeswoman said.
Preliminary investigation by the sheriff's office indicated Sweitzer was operating a 2015 Ford Escape northbound on Route 28 near Press Little Market when, for unknown reasons, the vehicle crossed into the southbound lane directly into the path of a 2004 Ford Ranger operated by Smith and pulling a trailer.
Witnesses told police Smith had no time to react when the Sweitzer vehicle traveled into his lane.
Deputies said the investigation also revealed possible use of a controlled dangerous substance by Sweitzer and speed was cited as a factor.
Upon conviction, the felony charge of driving under the influence causing death carries a maximum sentence of prison of three to 15 years and a fine of $1,000 to $3,000, according to the magistrate's office.
According to Maryland electronic court records, Sweitzer was issued at least three speeding citations in Garrett County in the past two years.
Maryland State Police charged Sweitzer on April 18 for allegedly traveling 87 miles per hour in a 50-mph zone on state Route 135 at CCC Camp Road.
Sweitzer was cited by the Garrett County Sheriff's Office on Feb. 5, 2016, for driving a vehicle in excess of reasonable and prudent speed on Pysell Crosscut Road. He was found guilty of that charge on March 18, court records indicated.
State police also charged Sweitzer with speeding on Interstate 68 at the 24-mile marker on Aug. 26, 2015.
(Visited 57 times, 1 visits today)