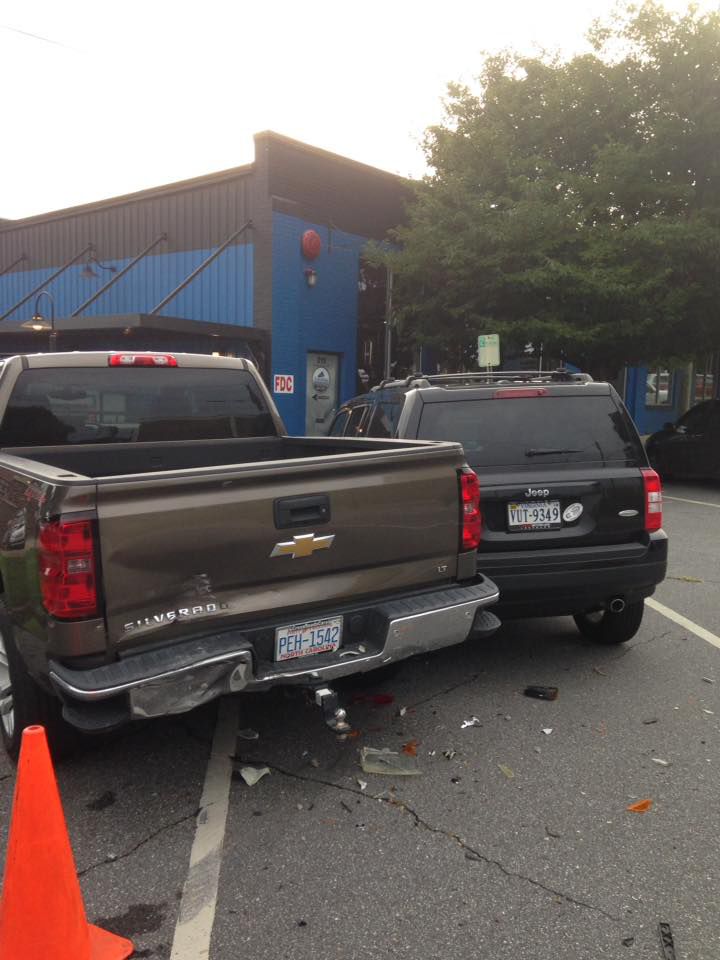 Josh Daves was standing in the gravel parking lot across from the brewery around 7:30 p.m. when he heard a loud crashing sound, he said. He looked over at his Chevy Silverado that was parked on Green Street and saw a Ford Ranger had crashed into it.
"I was hoping (the driver) was OK because that was a bad accident," Daves said.
But when Daves ran over to his truck, he said the woman behind the wheel was screaming and seemed ready to drive away .
"I told her, 'You don't leave,'" Daves said. "She just slammed on the gas and drove away."
Officer B.M. Linares responded to the scene and eventually located the vehicle on Kirksey Drive, according to a police report.
Linares arrested the driver, Ruth Ann Lyons, 54, and charged her with driving while impaired and felony possession of a controlled substance with intent to manufacture after oxycodone, hydrocodone and alprazolam were found in her vehicle, the report said.
Daves said he bought his 2014 truck in April, and it was hit by another vehicle two weeks ago. He was prepared to get the earlier incident taken care of on Friday, but the crash on Thursday made his situation even worse.
"I finally worked my way up to where I could get a nice vehicle, and this is what happens," Daves said.
Daves estimates about $15,000 worth of damage was done to the truck, which was valued at $32,000 before the crash.
Daves is a brewer at Catawba Brewing Company and was working when the crash happened. He said his background in beer makes him even more upset that an allegedly impaired person got behind the wheel.
"I knew she was gone — under the influence of something," Daves said. "It's terrible. You should not be out driving and drinking or drugging. She could have easily hit a pedestrian. It could have been a lot worse."
Linares also found marijuana in the vehicle, the report said. Lyons' additional charges include simple possession of schedule VI narcotics, possession of drug paraphernalia, no operators license, safe movement violation and misdemeanor hit and run.
Lyons consented to a blood test before being transported to the magistrate's office, where she was issued a $20,000 bond, the report said. The crash also caused Dave's truck to hit a Jeep parked beside it.
(Visited 48 times, 1 visits today)