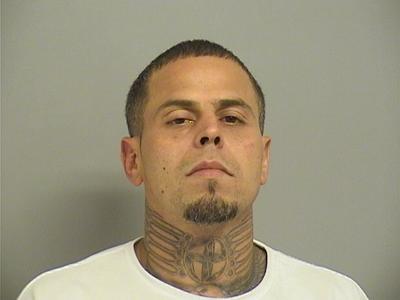 A Tulsa man is accused of fleeing police into oncoming traffic on the Broken Arrow Expressway during a chase on Oct. 10.
David Lee Sack, 34, was charged Wednesday with endangering others while eluding a police officer, driving under the influence of drugs, unlawful possession of Xanax, possession of marijuana and driving with a suspended license. Sack remains held in the Tulsa County jail.
About 10:30 p.m. Oct. 10, police attempted to pull over Sack in his 2011 Ford Taurus near 21st Street and Sheridan Road, according to a media release.
Sack did not stop and fled toward the Broken Arrow Expressway and reportedly entered the highway going the wrong direction. A police supervisor terminated the pursuit before chasing him on the freewa
Shortly after the pursuit was terminated, a caller reported Sack's vehicle abandoned in the 5900 block of East 30th Street.
At 12:30 a.m., a caller in the area told police a "strange male" was sitting on the front porch and refusing to leave.